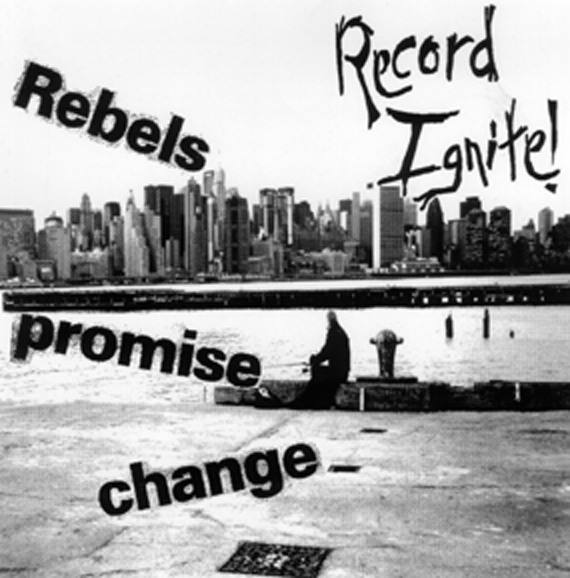 REBELS PROMISE CHANGE - THE NEW 7" FROM RECORD IGNITE!
Recorded over three days of complete and utter emotional wreckage, "Rebels Promise Change" is guaranteed to get your ass movin' and your grey matter squirming. Get it now before your town removes it from the shelves of your favorite underground music grotto. $3 p.p.
Songs:
The Agony and the Irony
Silent Goodbye
Shallow
Parting Wishes
All Signs Point To Yes
Role Model
---
STILL AVAILABLE IN LIMITED QUANTITIES: MAKING MOUNTAINS OUT OF MOLEHILLS - THE RECORD IGNITE! DEMO
Kick it old school with these heady tunes. $1 p.p.
The Agony and The Irony
Reparations
Silent Goodbye
Sleepwalker
All Signs Point To Yes
Again
Role Model
Click on highlighted tunes for a free slammin' sample. Sound clips require Real Audio. If you don't have it, the latest version (5.0) can be downloaded from their web site for free.
Sound clips lovingly provided by Gregg Muller of Heave
Send all funds to:
TOWN HALL RECORDS
PO BOX 974
HARRIMAN, NY 10926-0974
---